One Voice Ministries is an inspiration of the Holy Spirit to carry the message of Jesus Christ to whole world; but with a strong focus on encouraging the church and its leadership. In this hour, those that claim to be in the Body of Christ need the challenge and edifying of the scripture to truly embrace and walk in the newness of life; to be awakened to what it means to be "salt and light" in this generation.
While One Voice is dedicated to pour out the Word of God on the people of God to edify the saints, we will always welcome the call to share the gospel with the lost; crying out to them that it is the narrow path of truth that leads to eternal life.
Ministers of Reconciliation Support Advocates provides Christian Support Advocates who minister to, pray for and walk alongside those who have concerns regarding interactions or incidents with law enforcement officials. As a part of our service, we will accompany concerned citizens as they file formal complaints with the appropriate entities so that they will have support and not be alone in the process of seeking resolution.
If you desire to become a support advocate, please read the following and determine whether you are willing to commit to the process and principles of our ministry. All support advocates must first and foremost have a personal relationship with Jesus Christ with accompanying fruit.
1. Listen intently to your concerned citizen's experience without dominating the conversation or becoming angry. Empathize with their feelings and concerns without reacting or jumping to conclusions. Only God knows the whole story involved.
James 1:19-20 "Know this, my beloved brothers: let every person be quick to hear, slow to speak, slow to anger; for the anger of man does not produce the righteousness of God."
2. Pray for your concerned citizen, invoking God's presence and help in the situation. Welcome them to participate, but pray for them regardless of their willingness to do so.
Philippians 4:6 " Do not be anxious about anything, but in every situation, by prayer and petition, with thanksgiving, present your requests to God."
3. Pray for any involved in the situation. This includes any law enforcement officers and/or court officials implicated by your concerned citizen. Once again, invite them to participate with you in prayer, but pray regardless.
Luke 6:27-28 "But to you who are listening I say: Love your enemies, do good to those who hate you, bless those who curse you, pray for those who mistreat you"
4. Offer to support, assist and accompany them if they desire to further address the concern. This includes, but is not limited to, assisting with the process of filing a formal complaint, both by your presence and advocacy.
5. Follow recommended guidelines for the safety of all involved by ministering in groups of two support advocates, and only meeting with your concerned citizen in a public place (church, park, library, restaurant, etc).
Luke 10:1 "After this the Lord appointed seventy-two others and sent them two by two ahead of him to every town and place where he was about to go."
To join you must be in agreement and willing to abide by the aforementioned.
Contact Heather Burks at: [email protected] with your name and information and a confirmation of your agreement with the principles and focus of this outreach.
Ministers of Reconciliation makes no assurances of what your ministry experience may include, nor the results thereof. Each minister is an unpaid volunteer who decides of their own choice to participate in ministering to concerned citizens as they navigate suspected issues of law enforcement bias or mistreatment. Pertaining to this understanding, Ministers of Reconciliation is not liable.
If you agree and understand this, you may indicate in your email: "I understand and accept the responsibility of my decision to participate."
Ministry in Malawi - 2017
In the summer of 2017, we visited Malawi, Africa and shared teaching with Pastors, Elders, Ladies and Youth.
Visited a Fishing Village near Salima
While visiting near Salima, we were able to walk through a local village and observe the fishermen on the shores of Lake Malawi.
Baptizing in Blantyre, Malawi
The Lord allowed us to speak with and confirm by their testimony the salvation of 56 people that we then baptized at Grace Evangelical Church in Blantyre, Malawi. Watch the video on this page.
Sharing the Word of God at Harvest Hope Home
Harvest Hope Home is a place where children without parents are joined to a family to help them in their time of need. While at the school, we shared John chapter one played on a Proclaimer from Faith Comes By Hearing Ministries in their language of Chichewa.
Biblical Conference at Lunzu
God brought over 900+ people for a 5-day conference of teaching and worship. We worked with other leaders from Lifepoint Church in Palm Bay, Florida and Kingdom Ministries from Lansing, Michigan.
Continuing Ministry in Malawi - 2019
We returned to Malawi in the summer of 2019 and had more opportunities to minister and connect.
Visited Relief Camps in Namicheni and Chikuse.
We visited camps for victims of the severe flooding from earlier this year. We shared the gospel with over 2,000 people and 60 to 75 made decisions to surrender their lives to Christ.
Baptizing in Blantyre, Malawi
Once again the Lord allowed us to offer believers baptism to nearly 130 people that we then baptized at Grace Evangelical Church in Blantyre, Malawi.
Sharing the Word of God in Villages
We had the opportunity to travel to villages and deliver supplies as well as share the gospel. We joined in with members and the leadership of Grace Evangelical Church and visited several villages and meet chiefs along with many families.
The Lord allowed us to have special encounters with many people struggling form the floods, including widows and orphans. Please join us in praying for the Lord to supply their ongoing needs.
New Release:

Bid Me Come: A Christian's Walk In Faith

AVAILABLE ON AMAZON and KINDLE
Are you out of the boat yet? It is so easy to allow fear to cause you to remain stuck in one spot on your faith journey; to not be willing to face​ the difficult question of: What do I really believe about God?
Bid Me Come is written to give you a glimpse into Peter's encounter with Jesus Christ on the waters of the Sea of Galilee, while at the same time inviting and encouraging you to see, examine and step forward in your own walk of faith. What do you do when you are called out of the boat...
or better yet...what do you believe?
The Psalmist writes to the Lord:
"What time I am afraid, I will trust in thee." Psalm 56:3
CLICK ON BOOK COVER TO GET TO PURCHASE SITE.
NEW STUDY GUIDE for

BID ME COME
The purpose of this study guide is to support your reading of the book, Bid Me Come: A Christian's Walk in Faith
by James Edward Burks.
Please have your bible handy as you are using this guide to be able to look up scriptures. Use this companion guide for an individual devotional study or in a small group study setting. It contains a chapter-by-chapter review of the book to help deepen your understanding of the message the Lord is sharing in this work.​
CLICK ON PICTURE OF STUDY GUIDE TO DOWNLOAD PDF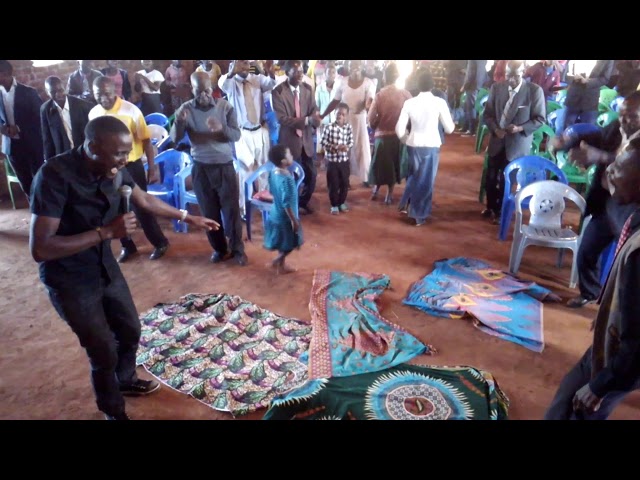 We enjoyed the celebration of Christ with our friends in Malawi. We are worshiping the Jesus Christ our King with a song called "Hosanna".
Book Recommendations

The Bible is always our primary source of wisdom, knowledge and guidance, but these are reading materials that may be an encourage to you and give you some additional insight and understanding of scripture. Always read with prayerful discernment and choose no authority over the Word of God.
DONATE TO ONE VOICE MINISTRIES​​​
If you would like to donate to our ministry, click the icon on the left and it will take you to a PayPal button at the bottom of the Donations and/or Contact Us page. Also, check out the Ways to Support Projects page for ways to direct your giving.
Click the PayPal button and you can make a donation online or you can mail donations to: 2339 Myla Lane, Melbourne, FL 32935.
/